With the all the weird and wonderful textiles out there, you may find yourself at a bit of a loss as to how to care for your brand new pretties. Fear not, we at Porcupine Crafts have done our research and testing and have come up with a set of care instructions for the unique fabric we stock.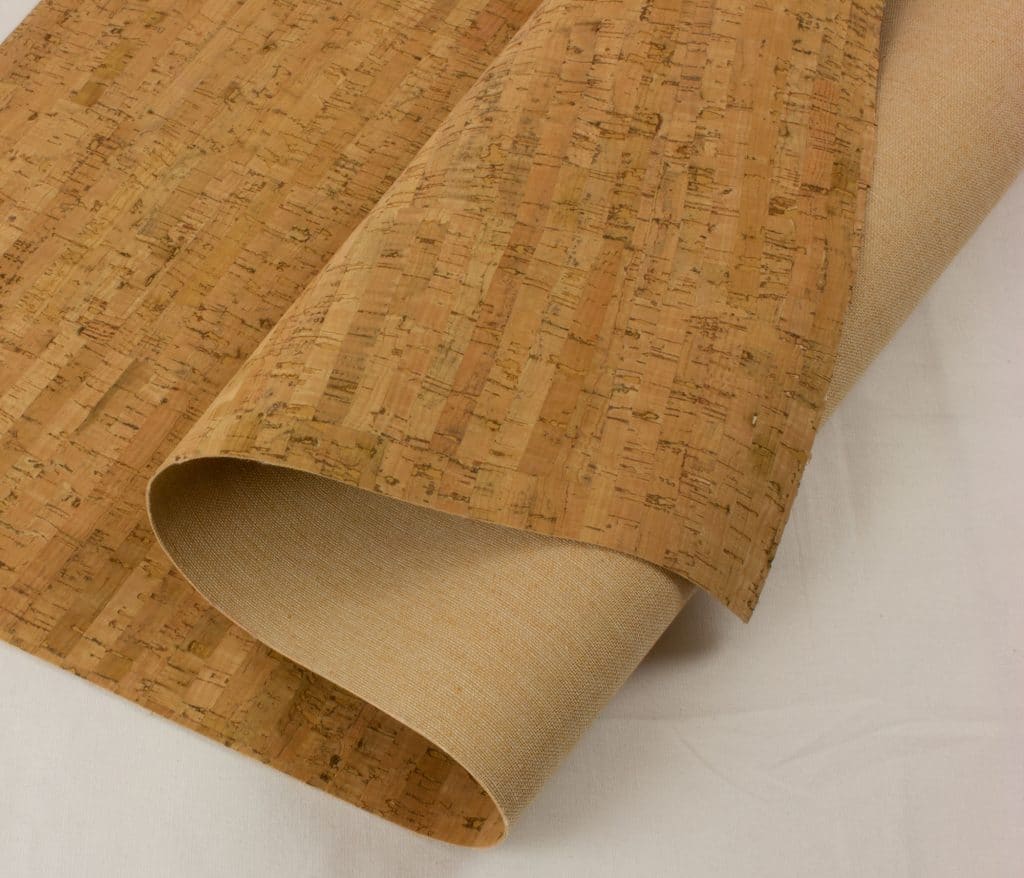 Cork is very resistant to wear and while there isn't an "oh my gosh you have to do this" rule, a little common sense goes a long way. Below are some care instructions for your favourite Cork fabric.

Our suppliers have advised:
"While Cork does stand up to being folded or squeezed without showing any adverse effects. Please avoid using cork for sharp pointed corners. Due to its natural qualities this may cause superficial cracks."
To clean Cork:
Use a damp cloth (not wringing wet) to wipe clean
For stubborn dirt use a very, very mild soap (in Portugal they use a white / blue soap).
The Supplier in Portugal has advised:
"For a more profound cleaning, we suggest the wool program in a washing machine".

Needles:
80/12, 90/14, a Microtex or a jeans needle in size 110/18 or a Titanium Universal.
Stitch length:
A slightly longer stitch length on seams and a long length for topstitching is a good habit to develop.
Normal stitching 3 – 3.5, Topstitching 3.5 – 4
Always test your machine first.
Stabilizers and Interfacings:
Woven interfacing isn't necessary on cork, for added structure use a Sew in foam. Do not use iron on stabilisers and interfacings as heat can adversely affect the cork fabric.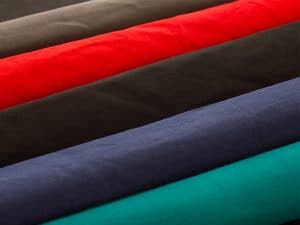 Made from 100% cotton Oxford and Canvas our wax canvas comes in three weights. The Oxford is a light weight fabric that can gain a slight transparency once it has wax added to it. The canvas comes in medium and heavy weight. The addition of wax grants the fabrics a measure of weather resistance, a bit of extra weight and dirt resistance.
To clean Wax Canvas:
Use a damp cloth to clean the fabric.
Do Not put waxed canvas articles in the washing machine and ALWAYS allow them to dry naturally.
Do not machine wash or dry clean.
Needles:
For light or medium weight waxed canvas we recommend a Universal or Microtex needle 90/14.
For heavy weight canvas a denim needle, 100/16 or 110/18
works well on domestic machines.
Tips:
When turning out a finished bag: give it a quick little blast with a hair dryer to 'soften' if needed.
If, after time you are not keen on the 'weathered' look of the waxed canvas use a medium – low heat iron (use a pressing cloth) or a low heat from a hair dryer, this will usually help to restore the uniform surface if there is too much of a "rustic look".
Do not over heat the wax!!